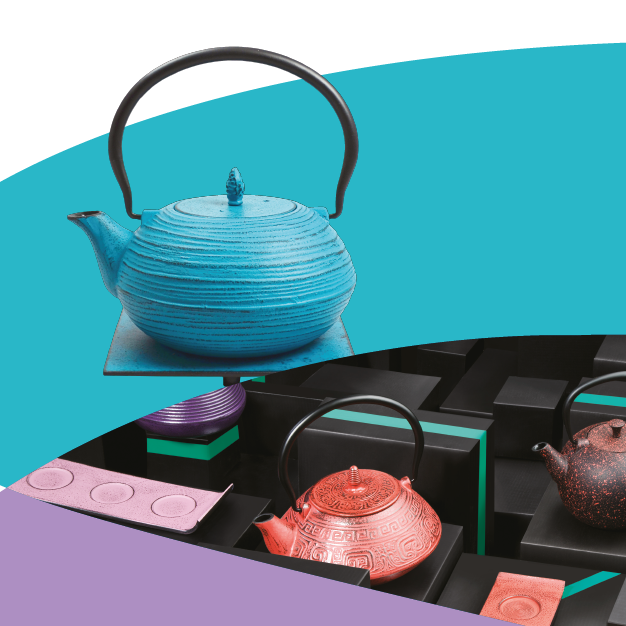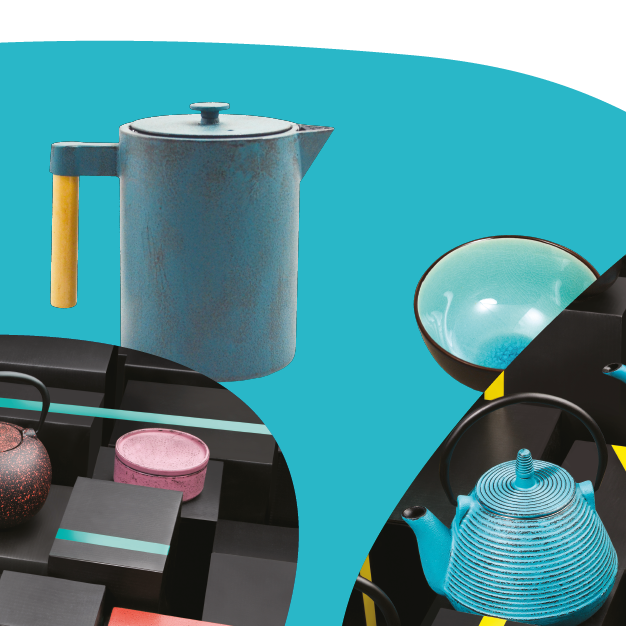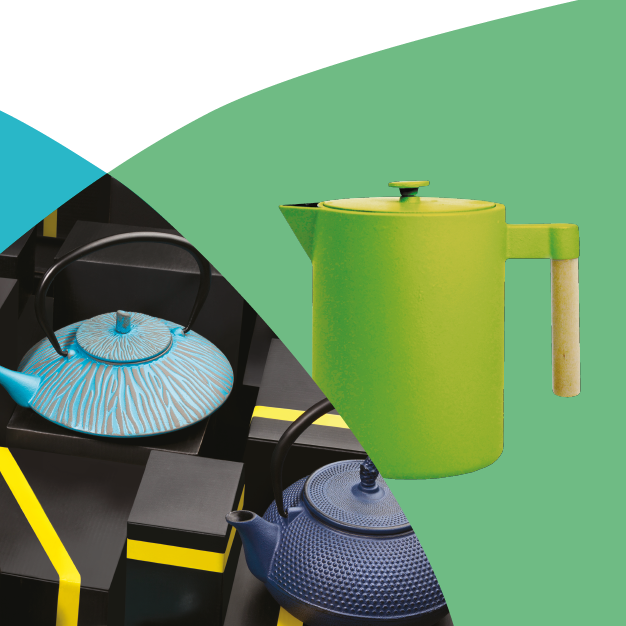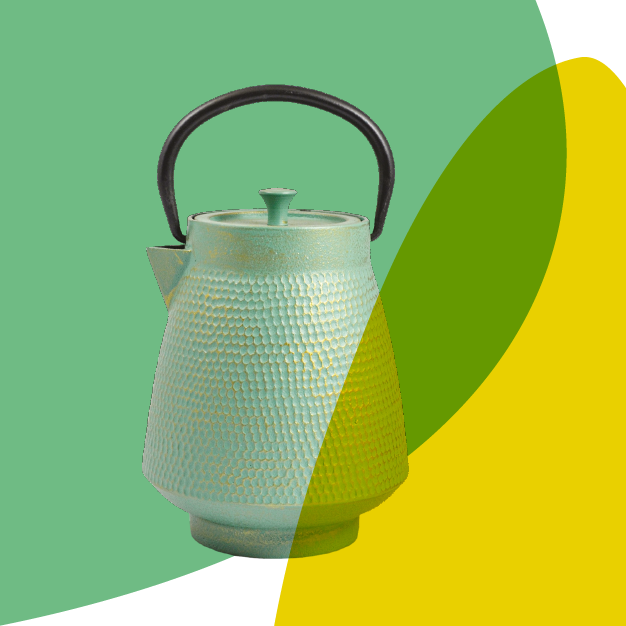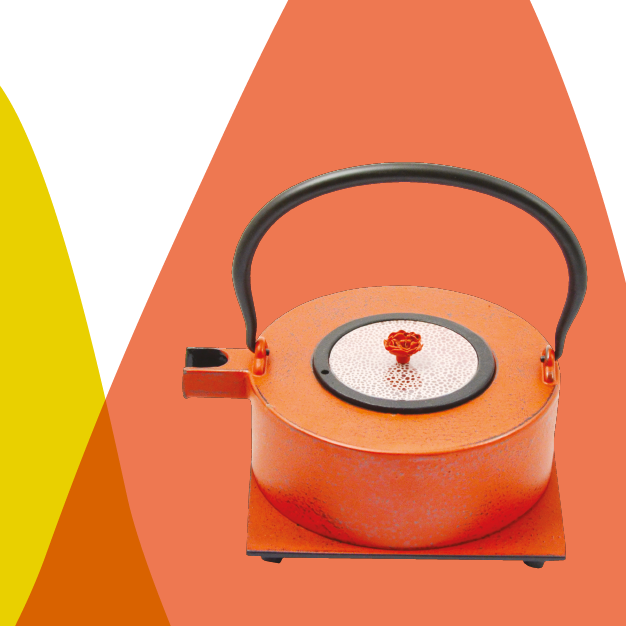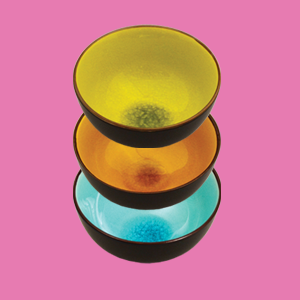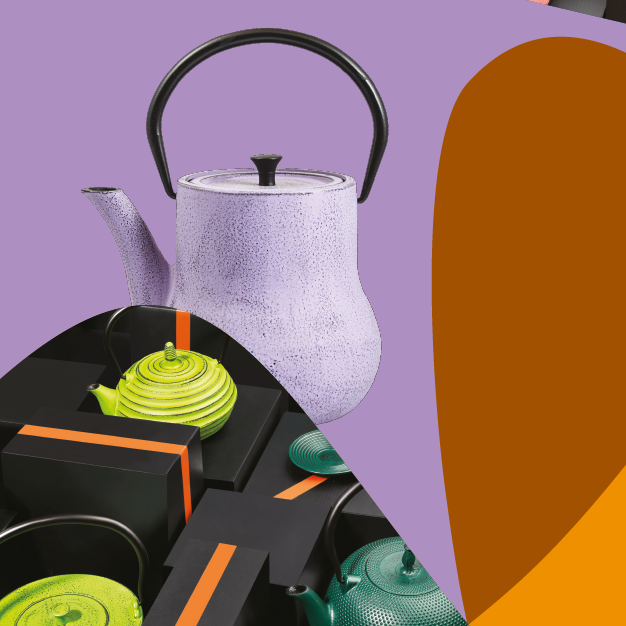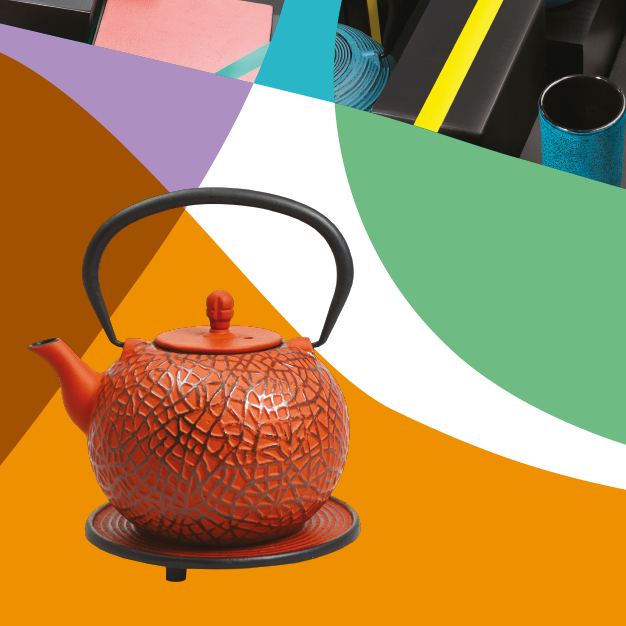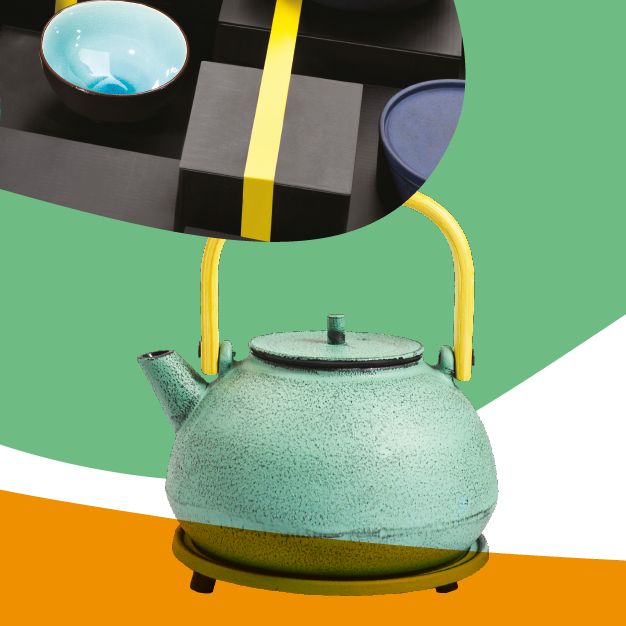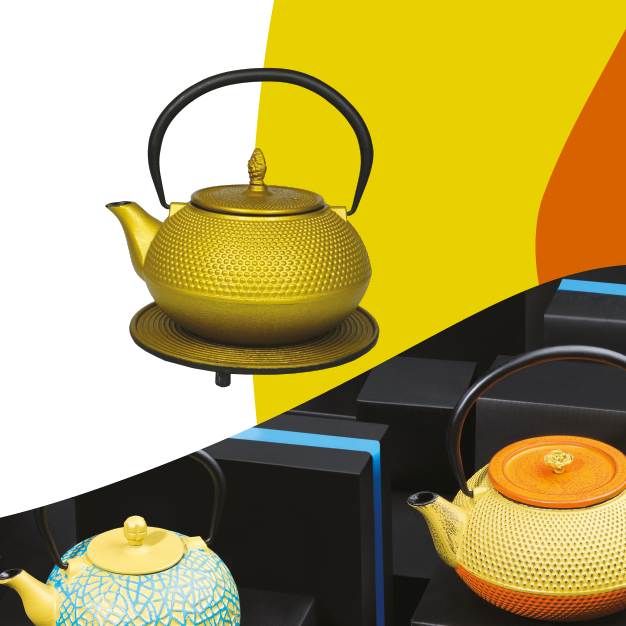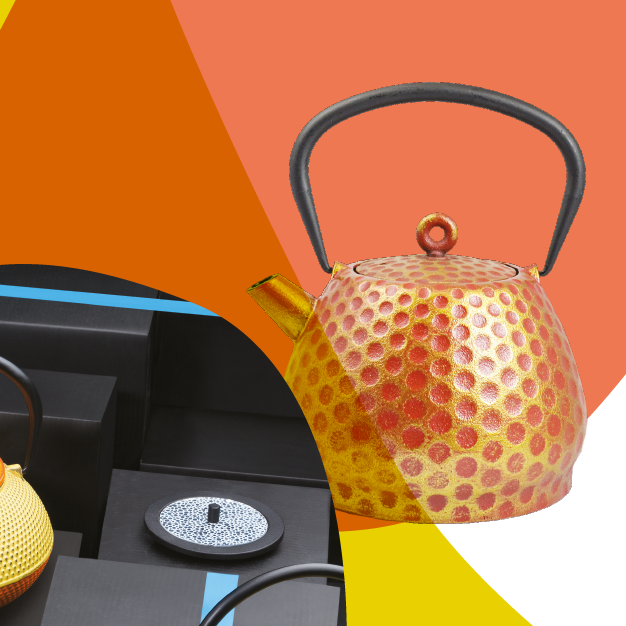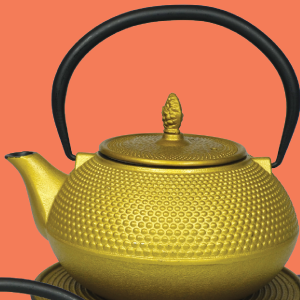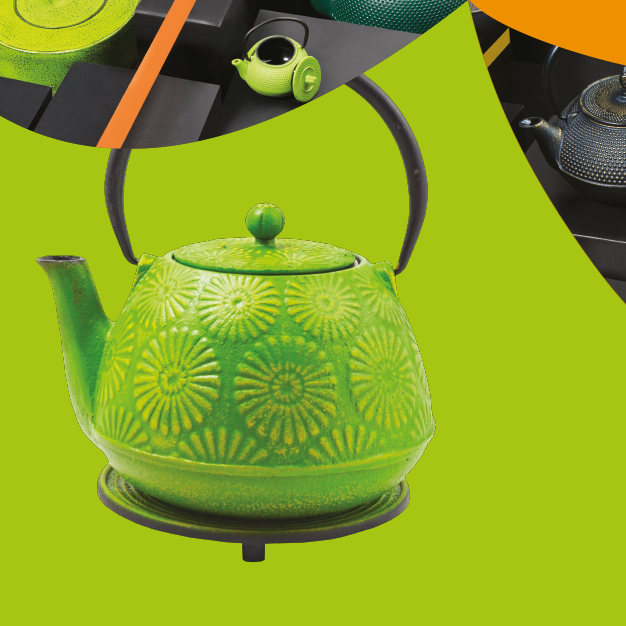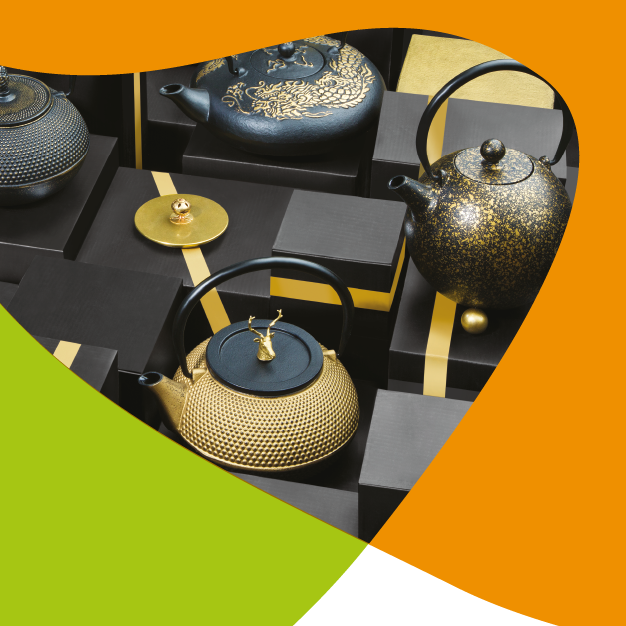 Our products can be arranged according to your own preferences. Select your favorite color and combine coasters and lids to your liking. Best of all, you can order as many items as you like. There is no minimum order value.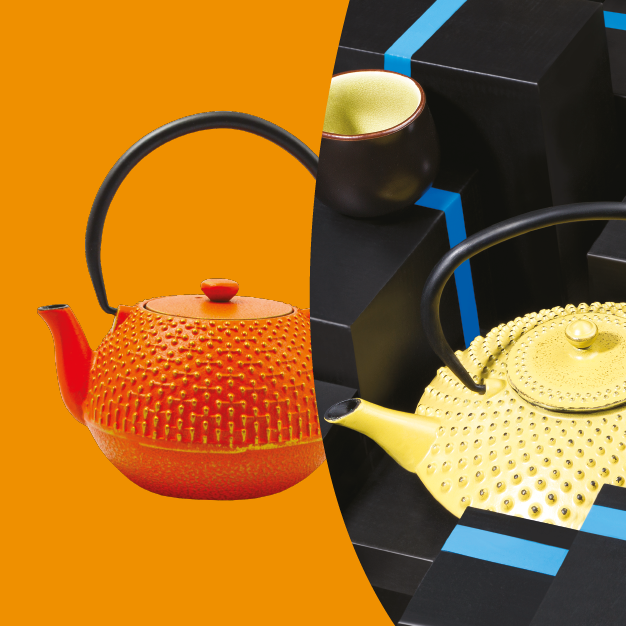 QUALITY-AESTHETICS-FINESSE ja-unendlich sets trends in cast iron by living a conscious lifestyle!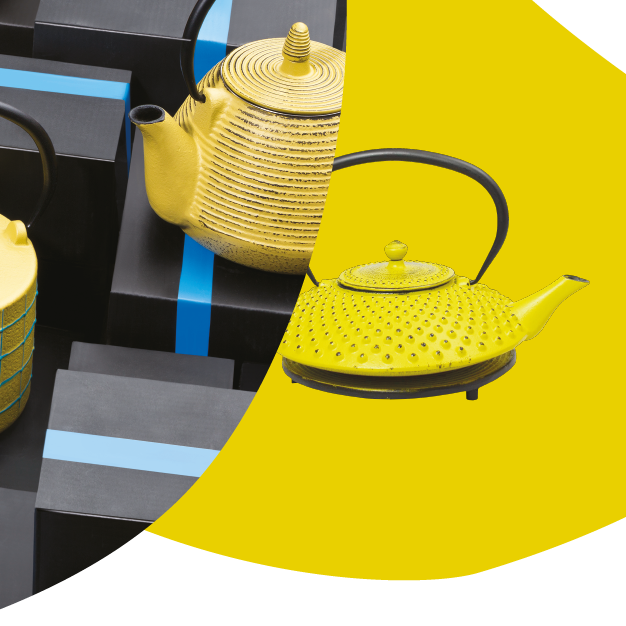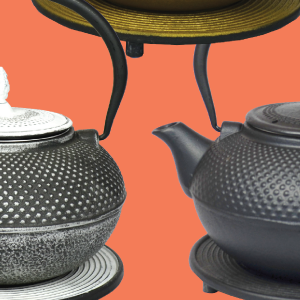 Großhandel, Direktimporteur von Teekannen und Lifestyle Produkten aus Gusseisen
Wir sind zugleich Entwickler und Importeure von gusseiserenen Produkten. Unsere handgefertigten Teekannen aus Gusseisen werden nach unseren Vorstellungen, Designwünschen und europäischen Qualitätsstandards bei unseren Herstellern in Asien produziert. Ihre Vorstellungen und Wünsche einer emaillierten Eisenkanne, oder anderen Produkten aus Gusseisen können wir gemeinsam umsetzen und in unseren Containern mitliefern lassen. Gerne senden wir Ihnen ein konkretes Angebot mit Großabnehmerpreisen und Sonderkondition zu. Sie können natürlich unser breites Sortiment mit über 250 verschiedenen trendigen und modernen gusseisernen Teekannen und anderen Lifestyleprodukten aus Gusseisen stückweise ab Lager München abrufen. Neben Kannen führen wir Zubehör aus Gusseisen, wie Teecups, Teetassen, Karaffen, Bräter, Stövchen, Teekannen für die Gastronomie, Schalen, Tabletts, Weihnachtskugeln und auch bunte Teeschalen aus Porzellan. Zudem können Sie nach den Vorlieben Ihrer Teekunden die Lieblingsfarbe der Kanne auswählen und mit dem Untersetzer und Deckel farblich kombinieren. Auch unser patentierter Inlay Deckel gibt Ihnen die Möglichkeit sich bei Ihrer Konkurrenz abzuheben- kreieren Sie Ihr eigenes Sortiment für Ihre Kunden! Mit den Deckelnoppen als Pferd, Hirsch, Hirschgeweih , Rose, Kirschblüte und Elefant treffen Sie den Geschmack der Kunden. Country Style und Lifestyle - wir gehen mit der Zeit und setzten Trends!